In the fast-paced world of entrepreneurship, where innovation and disruption reign supreme, there are certain individuals who stand out for their extraordinary vision and unwavering determination to challenge the status quo. Meet Barth Rougier, a dynamic 26-year-old entrepreneur making waves in the talent, agency, and hospitality sectors.
Barth's journey is a testament to his relentless pursuit of carving out a successful business career outside traditional norms. With a strong focus on building a successful global agency (DNA) in talent management, he has played a pivotal role in shaping the careers of numerous talented individuals, pushing the boundaries of what's possible in the entertainment world. But Barth's influence extends far beyond the realm of Talent management.
In addition to his accomplishments in the talent and agency domains, Barth possesses an unwavering passion for the hospitality sector, channelling his entrepreneurial spirit into creating unforgettable experiences and redefining the concept of luxury in the industry. With his keen eye for spotting emerging trends and his penchant for thinking outside the box, he has managed to make a remarkable impact in this field as well.
A multifaceted entrepreneur with a finger in various business endeavours, Barth is constantly seeking new opportunities to innovate and disrupt. His insatiable appetite for growth has led him to undertake numerous exciting projects, positioning him as a rising star in the business landscape.
With a unique combination of strategic thinking, creative flair, and a deep understanding of the evolving needs of his clients, Barth Rougier has proven himself to be a force to be reckoned with. In this exclusive interview, we delve into his journey, exploring his motivations, challenges, and the lessons he has learned along the way. Join us as we uncover the mind behind the success and discover what exciting ventures Barth has in store for the future.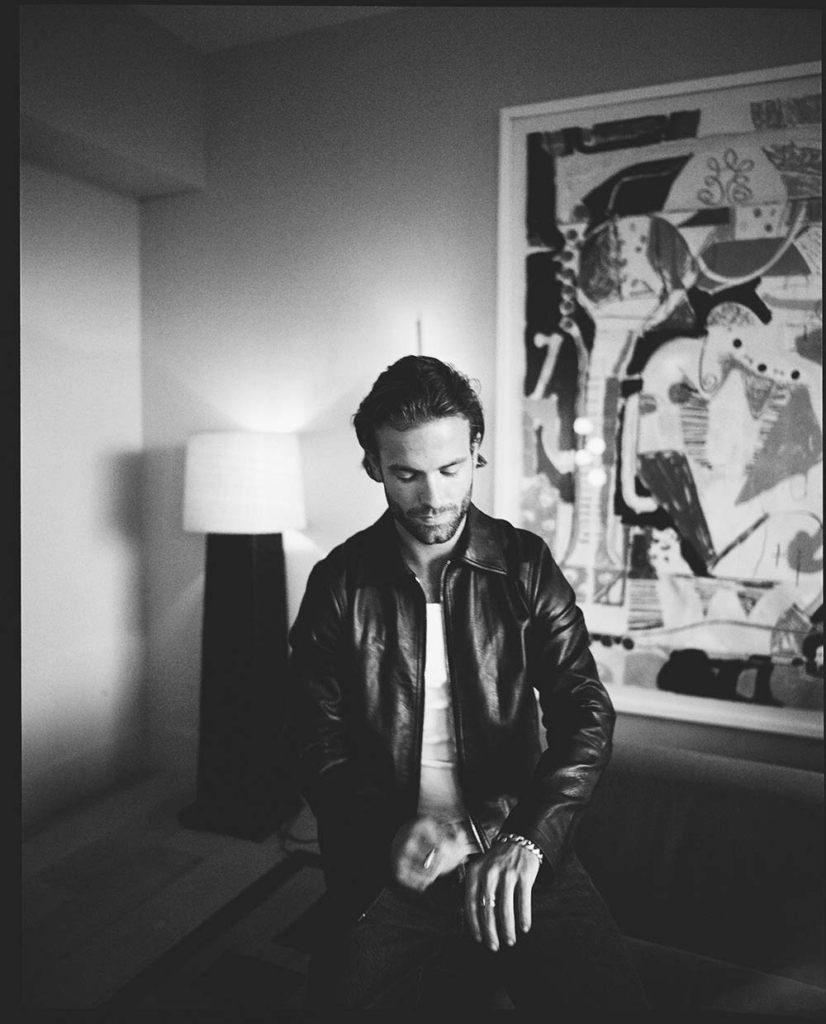 Tell us about your journey as an entrepreneur.
It feels like my entrepreneurial journey started yesterday but looking back now, it has already been 8 long years. I'm 26 now, I decided to become an entrepreneur the moment I made the decision to drop out of University when I was 18 years old, only just after a month of being there. 
So much has happened and evolved since then in my career. To be very frank and I'm sure many other entrepreneurs can relate to this, my journey so far has been a rollercoaster of emotions to say the least. You never know what tomorrow will bring you, whether positive or negative and that's what makes this role exciting to me. You can never be bored, but the highs are highs and the lows are lows and I'm learning to navigate and manage through these extreme emotions to create more of a balance in my personal life every day. 
What was your first business venture?
I created an events company with a friend of mine, throwing student parties in London. I originally wanted to be a DJ when I was younger as music has always been a passion of mine. Having just freshly dropped out of University at such an early age, I hadn't even told my parents at the time about my decision. I had no financial support, so I needed to go make a quick living and I felt then that the event scene would be a perfect fit to make a living while being involved in the music scene, all while enabling me to make the right connections that could help me further develop.
We went on to throw 1,500 capacity events at some of London's most renowned nightclubs on a monthly basis. I have to say, it was a very fun but challenging time in my life, I did end up making a pretty decent living for an 18 year old.
However, the most challenging part was to initially get the funds to be able to invest in our first event and get the company launched. I had to work extremely long hours between various 'ad hoc' side jobs that I could find to not only be able to live but also save enough money to actually invest in putting together my first event, from that point I was able to reinvest and it just kept growing from there.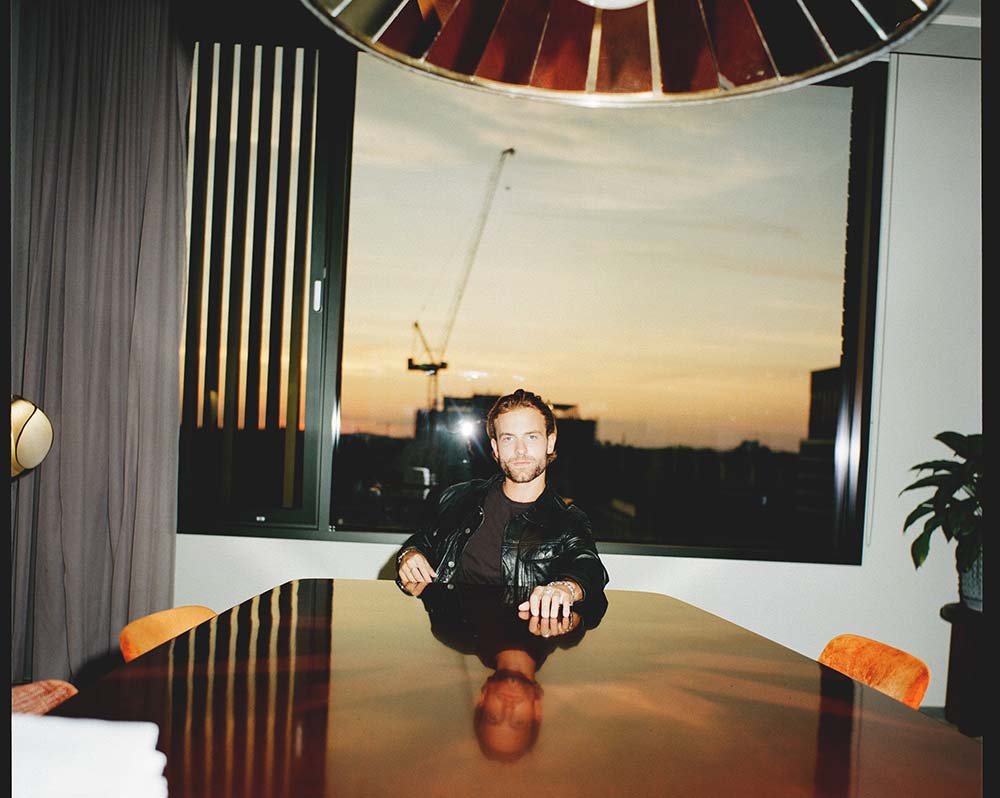 What came next? How did you take what you were doing to the next level?
I was very young and with very little mentorship around me, my family was into finance and no one really understood the events/music sector, I didn't have a solid model or foundations to follow through or be inspired by in my own circle. This raised a lot of concern at the time as to whether this first business of mine was a sustainable one, the event sector was and is incredibly competitive and you are never guaranteed to be making any profits. There were times where we (my partners and I) would go on for months with only making our investments back. I was stuck between continuing to run events and not really knowing whether this was a sustainable route, questioning where it would take me next or to just simply get a job and settle for a salary.
This is when I decided to do both, get a job within the hospitality sector as a consultant while in parallel continue to run and grow my own business. The simple fact of being forced to work extra hours outside of the 9-5 structure from the job I had  was what really accelerated my personal and professional development at the time. It conditioned me to be working all the time and definitely gave me that 'hustler' mindset. This enabled me to learn twice as fast due to the amount of work I was putting in.
How do you balance running a talent agency along with a nightclub and restaurant?
I've always been used to working on various projects simultaneously. Today, I sit here looking at my day to day, I wouldn't be able to manage so many businesses without a strict routine, passion and most importantly having an amazing team to work with who help me create a balance between each business. It's impossible to do it all alone, so having a good team around me is key to managing all operations. However, personally I still find it difficult to find the right balance between all of them. My working days are consistently very long between the agency and the club with the restaurant not being open yet. Luckily I am young, so I can manage such an intense daily work routine but I am in the process of hiring more people currently to help sustain the rapid growth.
How do you balance working in both business sectors and how do you feel that they differ or provide synergy to one another.
My businesses have a lot of areas in common which helps me to manage things a lot more closely and with one big team, it is a lot easier to manage various projects simultaneously when there are lots of synergies between them. The entertainment and hospitality industry truly go hand in hand, but again I can only do what I do by being absolutely obsessed by it and having an incredible team who can cover a lot of different areas of the businesses. I am very much in a CEO position having to overlook all areas consistently.
How do you make the jump from idea to execution?
I've always been told by modern leaders 'be comfortable with failing', that phrase has stuck with me for years up until today and always will. At the beginning of my career I always felt an immense pressure to 'succeed' and was so afraid of failing in anything I'd be working on.
What completely changed my life and perception of failure was the COVID pandemic back in 2020. 
With the Music & Hospitality sector completely shut down, my future was in serious doubt. I was in fact 2 weeks away from having to leave my flat and return back to living at my parent's place as financially I was in a lot of trouble. I felt like I had really hit rock bottom in terms of ideas or options. It was survival mode at this point.
This exact moment was actually the birth of my company; DNA. I decided to create a 360 Marketing & Talent management agency that reflected exactly who I was and am as a person. Someone who works day & night (Day Night Agency) with a 360 approach to many different sectors. I had gained a pretty big network at the time from the hospitality sector and was very close with a lot of musical and influential talents. 
I started consulting for various companies on their Marketing strategies who were not as affected financially by the Pandemic and this was the birth of DNA. I started alone and consulted for about 3 different companies simultaneously with each being in very different industry sectors than I was used to but I just applied the Marketing knowledge I had. Once the entertainment industry regained activities, that is when I launched the Music & Influencer management divisions with various partners to help me expand the company to where it is today.
Long story short to all of this is that when I launched DNA, I had nothing to lose at this point. It was the catalyst to help me overcome my fears of failure which propelled me after all these years to turn what was just an 'idea' at the time into a successful business today.
With one of your main business ventures, DNA, being a 360° Global marketing and talent agency, how do you want to bring change and make noise in the agency landscape?
There is a sense of responsibility for us representing talents with such a big following, of course for them this is a career and they need to make a living out of it but I'm passionate about bringing our talents together, encouraging them to use their platform to communicate positive changes around the world. Not only with our talents but also working with such global brands, we have an opportunity here at our fingertips to create powerful changes and promote the right values. We plan on doing a lot of charitable activities for local communities & worldwide charities on a yearly basis with our talents and brand partners.
What inspired you to start a business in this sector, and what did your first year in business look like?
From a very young age, I was always very passionate about the entertainment industry. Working in the hospitality and nightlife sector, I was naturally always surrounded by artists and TV personalities and always felt very comfortable around them. I've always had this energy of wanting to help a creative talent achieve their dreams. Starting independently and with very little experience in management, my love for the business and management side grew year after year and I decided to invest my own money into developing my own agency.
The first year felt very lonely and challenging to say the least, I was consulting for various companies on their digital marketing strategies and reinvesting the money I was earning into building the Talent Division. This was right in the middle of the Covid pandemic, I was living in a tiny little flat, I didn't even have a desk and I was stuck inside, I was working on the side of my bed for very long hours every day. I had a couple of DJs & Producers at the time which I was managing independently and took them on under the wing of the 'DNA' brand. The music industry was completely on pause then but I knew it would come back at some point or at least I was praying for it to do so as soon as possible, so I strategised for my artists the rebirth of the industry. Meanwhile, developing the idea of the 'Influencer' division, with everyone being stuck at home and on social media all day long, I saw the Influencing market booming especially with Tik Tok and that is when I decided to take an interest in this direction in parallel to the rest of the activities. I went on and partnered in this division with a very close friend of mine; Jake Lussier, who was also interested in this space at the time. Today, Jake is our Head of Talent & Director in the Influencer division, and looks after our talents globally. The talent management division was making no money at all until after the first year when the pandemic started to ease.
You also have a few ventures in the events and hospitality industry. This space tends to be very competitive and fast-paced, how do you stay one step-ahead? 
When you live and breathe your projects, there is a level of experience and expertise that you naturally gain from being so invested on a daily basis. You are on top of every trend that is about to hit. Sometimes you will be on trend and sometimes you may be behind it but the key thing I've found is to be extremely flexible and reactive to any situation. As you say, the industry is very fast-paced so your reactions equally have to be fast-paced. It is important also to accept when mistakes are made from decisions, you have to re-evaluate this all the time and not be afraid of accepting when mistakes are made. It is what allows you to grow in the right direction, the industry won't wait around for you, there is too much competition out there.
What challenges/ criticism of your peers did you face when venturing out as an entrepreneur (if any) and how did you overcome them/ continue to do so?
Growing up in a very corporate and education-focused family environment, my decision of quitting University and throwing myself in the entertainment/creative industry was very unconventional and certainly came at a shock to everyone. Family and close friends will naturally question, doubt and worry whether this is the right decision. Considering that I didn't do very well academically at school, my choice was not very supported at the time. I most importantly had to prove it to myself and them, that I could create a sustainable future out of my decisions. 
How do stay on top of new incoming trends, demands and developments in the hospitality sector? And then implement them into your business? 
I am lucky to have DNA at the centre of all my business activities. Working with such influential talents, we are able to create and control the trends. Also working closely with global brands, we are part of conversations relevant to future trends, so we are able to foresee their vision and I am able to adapt them onto my other businesses.
What do you feel your greatest success or achievement has been thus far? 
There is no better feeling than creating something out of nothing and especially during such an uncertain time with the Pandemic. DNA literally started with me, a laptop and an idea. Today, having employees and a team of 8 people working collectively on a daily basis to grow this global vision is a dream come true. My biggest success is the team I have around me. None of this could be possible without their support and their trust for my original vision of it all. This vision has now become theirs too.
For all the young starters out there that want to start their own businesses, try something new or learn how to put their best foot forward in life (especially with young people who are growing up in difficult circumstances), what tips/ advice would you like to give them?
When I look back at the time I was standing behind a bar serving drinks or waking up at 4am to work in a warehouse to earn any little extra money I could to invest into my first business. I knew back then that it would be a very long road ahead. My eagerness to turn my vision into a reality of one day owning and running my own business(s) is what kept me going during the tough times. I truly believe that anyone is capable of turning any idea into a reality but it all comes down to you. Take every opportunity you're given as if it was your last, something positive will come out of it, believe in yourself, be comfortable with failing and learn from it, take the risk while you're young and learn/enjoy every experience and most importantly be ready to put in a lot of hard work and be consistent with it, results will appear.